Radiant Woman Series: Maryam Salam
By Radiant Health
Published: December 8, 2017
The influential creative Maryam Salam gives us insight on her latest online startup, The Blogger Point, that's poised to change the way influencers and brands collaborate. The Blogger Point (TBP) is an online platform and agency that helps brands and influencers connect across Nigeria.
Founder & Chief-Editor, Salam, is a Nigerian native currently based in the U.K where she is getting her Masters in Entrepreneurship & International Business. She has collaborated and worked with several brands both in Nigeria and abroad such as ASOS, Maju and Grass-Field. In 2016 her creative drive for inclusion paved way for TBP which aims to produce an inspiring and creative community.
What is Your Daily Inspiration and why? 
The grace to be alive everyday inspires me. I see everyday as another opportunity to keep believing, living and chasing my dream and purpose in life.
Describe your essence in 3 words
Fearless, Caring and Positive.
What made you start The Blogger Point?
The Blogger Point started due to a personal need which wasn't available at that moment. I wanted to move back to Nigeria for few months and was looking for a platform or community to connect with other Nigerian bloggers and also learn more about what's going on in the Nigeria industry. After thorough searching online, I didn't really find any concrete platform that is built for that, so I decided to start one. I believe one can move fast alone, however, together we can move even faster and effectively.
 
What's your secret to a work-life balance?
I think the secret is love. I am blessed to really love what I do. In fact, I think I am obsessed. I try to only get involved with things that I enjoy doing. To be honest, if you would spend hours doing something, you are better off choosing something you really love and enjoy doing.
What do you love most about the Nigerian Blogger community?
Nigerian blogging industry is really blessed with creative individuals and that is one of our biggest strength. Everyone is always coming up with great ideas as much as we have many things in the country against us⏤they just keep thriving. I try to blog consistently while in Nigeria, that was when I realized how much sweat goes into creating original content in Nigeria. Hats up to the Nigeria creative industry as a whole.
What do you think is the most significant barrier to female leadership?
I think we are our own biggest barrier⏤we underestimate ourselves more than anyone. We are powerful and can do great things. The moment we start believing that, barriers will be a taboo in our dictionary and NOTHING will stop us.
 
Advice for people trying to start their own platform?
I know many have said it before but firstly, just go for it and believe you can do it. The great thing about blogging is that it's a journey. You learn as you go. You can learn from people, experts, etc.  However, you are your own biggest teacher. Those mistakes you will make along the way will open you to lots of things.
Where do you see yourself in 5 years?
By God grace, I see my platform fully established and things working according to my plan.
What will be the biggest challenge for the generation of women behind you?
I think our generation is doing absolutely well for the next generation in terms of self-love and living our best lives. I think the biggest challenge might be them maintaining the standards and foundation we are building now.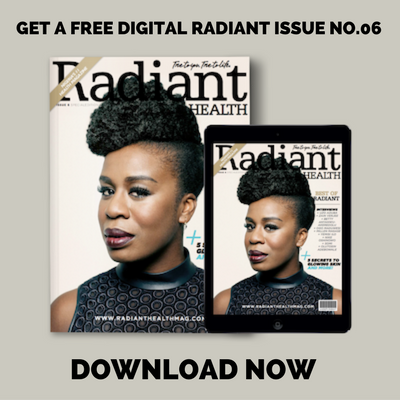 Like what you're reading? Sign up for our free newsletter and never miss a post! Plus get a FREE digital version of our Issue No.10 with sign up.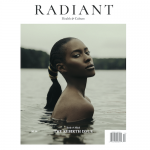 Leave a Comment