Weekend Challenge: Curtsy Lunge
By Radiant Health
Published: November 28, 2014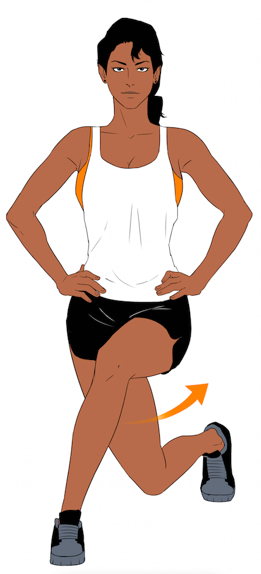 Build a Better Lower Body! 
The curtsy lunge offers a twist on the standard lunge and will liven up any workout program.
Step 1
Stand in an upright position and then step slightly forward and to the side with one foot, turning out the toes so you open up your hips.
Step 2
Bend both knees as you lunge downward, performing a curtsy like motion. Pause at the bottom and then rise up again to complete the rep.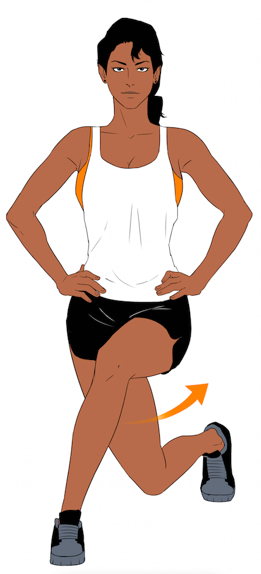 Repeat for 8 reps and then switch sides.
Want to continue the challenge?
Perform 10 reps per side on Tuesday and 12 reps per side on Thursday.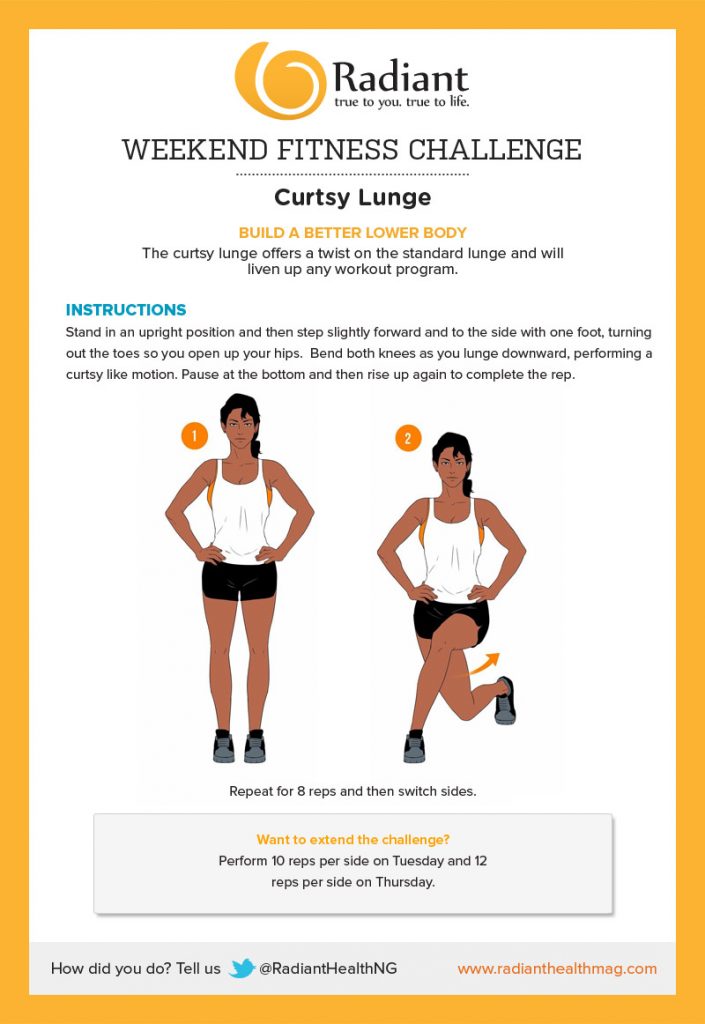 Illustrations by Odunze Oguguo (WhytManga)
Like what you're reading? Sign up for our free newsletter and never miss a post! Plus get a FREE digital version of our Issue No.10 with sign up.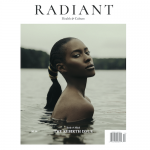 Leave a Comment