5 Secrets To Beautiful Skin
By Radiant Health
Published: March 31, 2014
Style + Beauty
It is the holy grail of beauty, desired by women the world over… Yes, it's the quest for perfect skin! If it were as simple as applying a single cream or lotion, or eating one particular food, then we'd all be floating around with flawless faces. In reality the key to beautifying our outer shell is down to a plate-spinning system of savvy skincare, diet and lifestyle choices…
Smooth, clear skin accentuates the beauty in your features and reflects a happy, healthy body. Here is your definitive guide to achieving it:
YOU ARE WHAT YOU EAT!
Focus on foods that nourish and fuel natural radiance. Vegetables and fruits bestow upon us a skin-loving stream of vitamins and minerals, but they aren't the only edible beauty tools. Essential fats such as omega 3 are vital for a smooth, supple and youthful complexion, as are proteins to build and repair collagen stores.
Build the 'perfect plate' for beautiful skin: base your meals around lean proteins like fish, eggs, poultry or pulses – they should fill 1/3 of your plate.
Dedicate an entire 1/2 of your plate to colourful veggies and fruits. Make sure that you include plenty of kale, watercress and spinach in your diet – these are skin-clearing super agents with unique youth-enhancing properties.
The remaining small section of your plate is for complex carbohydrates like a little sweet potato, quinoa or brown rice. Essential fats need to make a frequent appearance in meals and snacks, in the form of avocados, seeds, nuts, olives and oily fish like salmon, mackerel and sardines.
The 'wrong' foods feed breakouts, lines and dry patches which will dim your glow and rob you of radiance. These include sugar, refined carbohydrates and too much wheat, caffeine and dairy.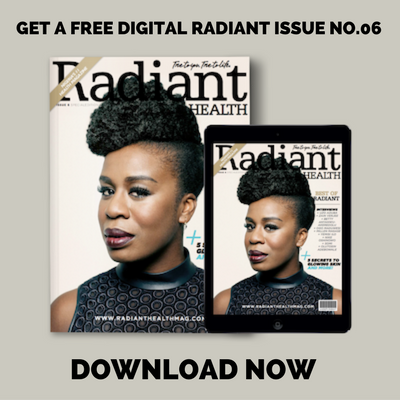 GET YOUR ZZZ'S
Solid scientific evidence has proven that lack of nightly rest is closely linked to accelerated signs of aging. A recent clinical trial commissioned by Estee Lauder and carried out by science bods at University Hospital (UH) has confirmed our long held fears – lack of sleep is aging our faces. As we sleep our body undergoes processes of repair and rejuvenation which will visibly lift and enhance the complexion to preserve youthful clarity. Aim for 7-8 hours a night.
DRINK UP
When your body is dehydrated, it will sap moisture from your skin cells to hydrate the vital organs. This causes your skin to appear dull, dry and older than its years. When the skin is parched, lines and wrinkles appear more pronounced. Drink up to 3 litres of water a day. Well hydrated skin is smoother, clearer and youthfully dewy.
PROTECT
It is impossible to discuss the health of our skin without mentioning its arch rival – the sun! Everyone, of all skin tones and ethnicities, needs to protect their delicate shell from its ravaging effects. According to new research by L'Oreal, exposure to sunlight induces skin damage at a DNA level in all skin tones and colours. Incidences of melanoma among darker skinned populations are on the rise, and visible sun damage is absolutely not exclusive to white Caucasian skin. Sunscreen, hats and sunglasses are all vital accessories for protecting against premature aging, dull dry patches, and cancerous cell development.
Keep it clean, keep it natural, but most of all …
…Be gentle! Don't over cleanse your skin, as you may risk depleting it of moisture and radiance! Use products that are designed for facial use, such as African black soap or Dove, and wash no more than twice a day to preserve natural oils. Gentle facial scrubs are great for keeping your face bright and clear – use them once a week for satin soft skin. Look out for naturally soothing ingredients like Aloe and Camomile.
Keep your skin nourished and moisturised with natural oils like sweet almond, olive, coconut and jojoba. Apply the oils gently with circular motions, and seal with a moisturising cream – remember to choose day creams with a protective shield of SPF.
Try this natural face mask once or twice a week: Mash one ripe banana with 2 egg whites and apply to your face, neck and décolletage, leaving on for 15 minutes, then gently cleanse with warm water to reveal a radiant glow.
Oh and have you tried dry skin brushing? If not, you are missing out on a multitude of health and beauty benefits! Sign up for our newsletter to receive our exclusive free eBook, which includes tips on this quick and easy beauty tool that you'll wonder how you ever lived without!
Like what you're reading? Sign up for our free newsletter and never miss a post! Plus get a FREE digital version of our Issue No.10 with sign up.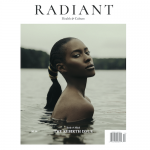 Leave a Comment