10 Must-Watch African Movies On Netflix
By Radiant Health
Published: October 26, 2017
Even if it's not a "Netflix and Chill" kind of night and you are just looking to catch up on that movie everybody's been raving about that you never got a chance to see, here's a start up list of African movies on Netflix we've put together just for you.
  The Wedding Party —This Nigerian rom-com follows Dunny and Dozie, and the various events that affect their wedding from family rivalries, generational infidelity to weird wedding hats and so much more.
 Road to Yesterday —Co-produced by actress, Genevieve Nnaji, Road to Yesterday is a gripping drama. While on a road trip an estranged couple  go through a journey of regret, betrayal, love and pain that will leave you stuck to your seat.
 When Love Happens —A romatic(ish) comedy of a successful event planner, whose job is to help other people plan their weddings, but however finds it hard to get into a relationship herself in the big city.
 Ayanda —In this coming of age story set in Yeoville, South Africa, Ayanda is struggling to save her father's garage while still trying to preserve his memory.

Like Cotton Twines —Micah Brown (Jay Ellis), an American English teacher thought his life in Ghana was going to be serene and self satisfying until he discovers his student, 14 year-old Tuigi (Ophelia Dzidzornu) is being forced to drop out of school.
Mediterranea —This docudrama follows two Burkinabé men, Ayiva and his close friend Abas, as they make the treacherous journey from Burkina Faso to Italy, where they face violence, hostility and everything opposite of the "promised land" they envisioned.
Fifty — Biyi Bandele's entertaining drama introduces viewers to the entertaining drama of a circle of powerful Nigerian women, taking us through a series of twists and turns in the lead-up to one of the friend's high-profile 50th birthday celebration in Lagos.
Il a Déjà Tes Yeux (He Has Your Eyes)  — When a French-African couple, Paul and Sali discover the longed-for baby they waited for is blond, blue eyed and white, things start heating up with the family.
The African Doctor —In 1975, Seyolo Zantoko, a graduate doctor from Kinshasa, grabs the opportunity of becoming a country doctor in a small French village. The village inhabitants are afraid; this is the first time they've ever seen African people. But Seyolo is determined to succeed and will do everything he can to win the villagers' trust.
Veve —A Kenyan film about a corrupt politician, the enemies he's made along the way due to his cruel tactics and how his decisions ultimately come back to haunt him. This movie has complex characters, romance, action and a plot of political corruption. It was produced by One Fine Day Films, a non-profit organization dedicated to helping African filmmakers share their stories.
Did we miss your favorite African movie on Netflix? Tell us about it or share your favorite from our list.
Like what you're reading? Sign up for our free newsletter and never miss a post! Plus get a FREE digital version of our Issue No.10 with sign up.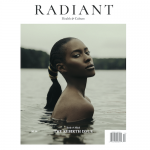 Leave a Comment