Are Spices The Key To Veggie Consumption?
By Radiant Health
Published: April 28, 2017
RH Weekly News Roundup – 28 April 2017
Is Meningitis on Its Way Out?
The latest reported figures on the recent Meningitis C outbreak in Nigeria marks the number of deaths at 813. Health Minister, Isaac Adewole, believes the spread of the disease is easing. And, yes, when looking at the figures week on week, there is some reason to believe the outbreak is slowing. Perhaps it is the change in season (as the Health Minister suggests). Maybe it is the distribution of vaccines, or perhaps it is the dissemination of information and better acknowledgement of symptoms.
But, a decline in the mortality rate does not mean that we can simply move on to the next crisis. It's important to continue immunisations and awareness programmes. While northern states are the hardest hit, don't take any chances; see a doctor if you develop any symptoms. Bear in mind that Nigeria still does not have enough vaccines on hand to protect everyone from this strain of Meningitis. And, keep your eye on #Meningitis for the latest reports.
***
Are Spices the Key to Veggie Consumption?
A new study undertaken at the University of Illinois in the United States is trying to demonstrate a link between confidence using herbs and spices and increased vegetable consumption. The research published in the American Journal of Health Behavior doesn't explicitly connect the two, however.
The initial findings only demonstrate disparities between ethnic and economic backgrounds and link each grouping with the likelihood of cooking with herbs and spices. And that, the researchers believe, is the key to promoting recipes and foods that are more likely to be chosen by each group. Perhaps it's time to search for recipes using your favourite spices if you're looking for more ways to enjoy your veggies.
***
Nigerians Given a Warning on World Malaria Day
Every year, stakeholders in health care organisations across the globe take a day to deal with Malaria issues. Of course, there are those that deal with this disease every day of the year, but 25 April is the time to call attention to the problems Malaria presents. Sub-Saharan Africa accounts for approximately 90 percent of infections and 92 percent of Malaria deaths. In Nigeria, it's estimated that 60 percent of outpatient healthcare visits are related to Malaria – and, even more frightening, it's believed to be the cause of 30 percent of childhood deaths in the country.
One day is hardly enough, but it is a step in the right direction. This year, Health Minister Isaac Adewole has called on Nigerians to stop using chloroquine or Artemisinin as a monotherapy. He's asked pregnant women to request preventative Sulphadoxine-Pyrimethamine as part of their antenatal treatments. And, of course, to continue measures that prevent infection in the first place such as draining stagnant water and using insecticide-treated nets. Not sure this is enough? Why not see how else you can help by checking out the work of Malaria No More.
***
How Healthy Is Buhari?
On the surface, the expulsion of a Punch journalist from Aso Rock appears to be a freedom of speech issue. And, that's hardly unusual across Africa – and more recently, even in established democracies. But, the underlying problem really is the condition of President Buhari. Is he healthy enough to continue in his role as Nigeria's leader?
The People's Democratic Party has called on the Presidency to provide the public with an update on Buhari's health. This comes on the heels of the journalist's expulsion. "The PDP acknowledges Mr. President's health challenges; and as a human being and an elder statesman, we quite understand the need for him to have adequate rest and continuous medical attention." While this statement is honourable, it's worth noting that country cannot afford to take a rest – and we do need to know the true condition of the president's health.
***
Exercise to Avoid Hypertension
With much of the medical research coming from Western countries focused on caucasian populations, it's little wonder that people of colour are sceptical as to whether the results actually apply to them. Even in the United States, much of the research focuses on whites, though that is slowly changing.
A new study conducted in the US reports has focussed on African Americans – who have a higher propensity towards hypertension. (Perhaps due to the pitfalls of the American diet?) The findings suggest that even a moderate amount of exercise can prevent the development of hypertension in this segment of the population. While this doesn't apply specifically to Nigerians or their descendants, it's worth keeping an eye on such studies – and it serves as that every constant reminder to choose activity over sitting when you can.
***
Gates and Dangote Doing Good in Africa
It's really difficult to imagine the wealth held by Bill Gates and Aliko Dangote. One is the richest man in the world; the other is the richest African man. No matter how you dice it, they have access to the best of the best. But, they have more in common than that; they're both philanthropists, doing their best to raise African standards of living and to eradicate preventable diseases.
This week, during World Immunisation Week, the pair are seeing the effect of their work as 138,000 vaccinators fan out across five African countries in the Lake Chad area to protect vulnerable populations from preventable diseases, such as Polio. But, just because you don't have such wealth at your disposal, it doesn't mean you can't contribute. Take some time to see how you might work with the Bill and Melinda Gates Foundation to better your community.
***
Calling on the Nigerian Diaspora
It's been reported that 70 percent of black doctors in the United States are Nigerians. Whether or not this figure is accurate isn't the point; that there are a large number of Nigerian doctors in the diaspora definitely is. (This should also tell you a little something about American medical education, but that's also not the point.) Now, Senior Special Assistant to the President on Foreign Affairs and Diaspora, Mrs Abike Dabiri-Erewa, has called on Nigerian doctors abroad to collaborate on projects – and perhaps the building of a hospital – back at home.
One Nigerian doctor working in the United States, Dr. Benjamin Udoka Nwosu, believes that the stumbling block to development in Nigeria is actually the way Nigerian doctors are trained. Another stumbling block is, of course, the packages for medical doctors in the country – and especially the rural areas. So, could a diaspora project help? It remains to be seen (especially when foreign doctors working in the United States aren't exactly keen to leave the country in the uncertainty of immigration policies in America.)
Like what you're reading? Sign up for our free newsletter and never miss a post! Plus get a FREE digital version of our Issue No.10 with sign up.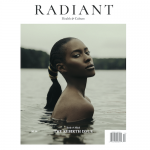 Leave a Comment