Doctors Without Borders Calls for Humanitarian Intervention
By Radiant Health
RH Weekly News Roundup – 22 July 2016

Doctors Without Borders Calls for Humanitarian Intervention
According to Doctors Without Borders (Médecins Sans Frontières or MSF), over 500,000 displaced persons in Bama are in urgent need of care. At the end of June, MSF evacuated 1500 people in dire need of care to Maiduguri. MSF estimated that 15 percent of the children living in camps are suffering from acute malnutrition, and 40 have died in the last three weeks.
Reaching those in need is no easy feat. Because of nearby violence and threats from Boko Haram, most of the Internally Displaced Persons (IDPs) can only be accomplished under military protection. Challenges notwithstanding, MSF has called for aid agencies to respond – and do so quickly. In addition to food and water, the IDPs are in desperate need of medical care. Can you help? Reach out to MSF with your expertise or financial donation.
***
Ladies, What's in Your Makeup?
A friend of Nigerian beauty consultant, Oluwemimo Sam-Aghedo, was sent to the hospital… as a result of applying lipstick. Yes, lipstick. It included parabens (a cosmetic preservative linked to hormonal concerns) and car paint. That's a big problem given that many women choose makeup based on the results – not what's on the inside.
Just as there are concerns about what's in black hair care products, Oluwemimo warns women to consider what's in their makeup and whether it's safe. She cautions that harmful ingredients may still appear to work – and expired products could lead to life-threatening infections. Want to know more about Oluwemimo and her work? Keep an eye on her Twitter feed.
***
AIDS 2016 Highlights HIV in Nigeria
The HIV prevalence rate in Nigeria is estimated at 3.4 percent of the population. According to surveys and estimated, about 3.5 million Nigerians are living with HIV/AIDS, but only 20 percent receive antiretroviral (ARV) treatment. The lack of ARV treatment and under-education regarding the condition means that Nigeria has the highest rate of mother-to-child transmission. It's estimated that 50,000 children annually are infected at birth.
This year, the annual AIDS conference began in Durban, South Africa on 18 July. This is the second time this important meeting has been held on the African continent in 21 years. This year's event has considered successes achieved over the past two decades – as well as all the work the world still needs to do to eradicate HIV/AIDS from the African continent and the world. You can learn more about the initiatives and high-level activists at AIDS 2016 here.
***
World Hepatitis Day Is Around the Corner
International health days call attention to concerns affecting the entire world. 28 July is World Hepatitis Day. Hepatitis is an inflammation of the liver. There are five main types of Hepatitis (A, B, C, D, E) and these major strains can be contracted in a myriad of ways, including sexual transmission. Each strain comes with its own effects, and only a few have treatments or vaccinations.
According to the World Health Organisation, only five percent of infected persons know their status – and only one percent receives treatment. About 400 million people (globally) are infected with Hepatitis B and C, which are known to develop into chronic diseases when left unmanaged. Why not take some time next week to get tested? It's why we have days like these.
***
Start Exercising before You Start Forgetting
Memory fades as we age; that's just a part of getting older. But, it can become a serious condition, as proven by Alzheimer's, part of the dementia group of diseases. According to the WHO, Alzheimer's accounts for roughly 60 to 70 percent of the world's 47.5 million cases of dementia.
It's still unclear what factors contribute to the development of dementia, the condition itself is one of the major causes of disability and dependency. However, Australian researchers believe there may be a way to stave off the onset of dementia – exercise. Yep, it's time to get active and stay that way. While the actual impact of exercise on dementia is unknown, the link is still there. So, pull on your running shoes, or grab a yoga mat; forgetting to exercise now could mean you forget more later.
***
Weight Loss Could Reduce Your Chance of Developing Cancer
Maintaining a healthy weight isn't easy. Given the change in foods and availability over the past could of decades means it's even more difficult to avoid obesity. Once you hit that point, however, you open yourself to a host of medical complications from diabetes to heart diseases. And, as it turns out, it may also increase your chances of developing cancer. Conversely, losing weight reduces this risk.
As overweight or obese people lose weight, they also reduce the levels of their cancer-linked proteins. Researchers suggest a reduction in the risk of breast, prostate, and colon cancers by as much as 20 percent. That's a huge leap and a good reason to start eating right and remaining active (whether you do it at home or the gym).
***
Time and Time Again, the Mediterranean Diet Appears the Healthiest
With all the fad diets and eating plans making headlines, each one requires a closer look before adoption. While many people experience difficulties with gluten-free or low-fat diets, the Mediterranean diet appears to be one of the healthiest – and tastiest options out there. Research from the University of Navarra in Spain suggests that following this diet reduces the risk of heart attacks and strokes by 30 percent… along with a reduction in waistlines. It may also slow DNA damage and aging.
So what is the Mediterranean diet? It's founded on the staples easily and traditionally found in the area that gives it the name. It's low in red meat, but high in fish proteins. It's heavy on vegetables and features whole grains and legumes which are all great for you. And, it allows for a glass of wine with dinner (which most diets expressly forbid). Think the Mediterranean diet might be right for you? Consider this information from the Mayo Clinic and then consult your doctor or nutritionist.
Like what you're reading? Sign up for our free newsletter and never miss a post! Plus get a FREE digital version of our Issue No.10 with sign up.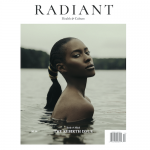 Leave a Comment