No Desire? You're Not Alone
By Radiant Health
Published: September 14, 2017
RH Weekly News Roundup – 15 September 2017
No Desire? You're Not Alone
Relationships are not an easy task for anyone; they require so many different levels of give-and-take that it's not surprising that some things fall by the wayside every now and again. And if television relationships are anything to go by, sex is one of those things. A new study conducted by UK researchers shows that 34 percent of the nearly 6700 women surveyed lost interest in sex for at least three months in the past year. Compare that to the 15 percent of 5000 men that experienced the same lack of sex drive.
Among the biggest deterrents for women is poor physical and mental health. What's even more interesting is that women are four times more likely to lose interest than men after one year in a relationship; men don't feel the same – their passion doesn't diminish. If you're looking for a good reason to rekindle intimacy in your relationship, you should know that sex (at least once a week) slows the ageing process naturally – and it's an immune system booster.
***
 Celebrating the African Female Figure
There are plenty of women who are terrified to don a bikini at the best of times – but one South African fitness model is planning to live in hers while participating in a television game show filmed in the Maldives. Sbahle Mpisane will soon fly off for the latest series of Tropika Island of Treasure. That may not sound like anything special, but…
Sbahle doesn't have the stick-thin body that we're used to seeing – especially on women that spend a lot of time photographing themselves in swimwear. Instead, she describes her body as "thick" and has all the curves you'd expect from an African woman. And, she wants to encourage other women to embrace their bodies and to pursue physical fitness instead of waifish figures. Here's wishing her the absolute best of luck – with the competition and her upcoming exams!
***
More Healthcare Professionals Set to Strike
The National Association of Resident Doctors (NARD) undertook an indefinite strike on 4 September, leaving many hospitals understaffed. The government called on hospitals to employ whatever reserves were available to ensure patients did not suffer unduly and then came to table to meet with NARD representation. According to the Ministry of Health, overdue salaries and bonuses were paid over to hospitals to ensure that doctors returned to work – however, it's unclear whether doctors have received these funds.
On the back of this strike and subsequent negotiations, another medical group has declared an impending strike – unless the government meets the promises they made in 2014. The Joint Health Sector Unions and Assembly of Health Care Professionals, JOHESU, plans to commence striking on 30 September and will remain away from work until necessary. As this organisation represents 95 percent of health care workers in the country, including nurses and midwives as well as senior staffers, it's critical that everyone remain vigilant regarding their health until union members return to their posts.
***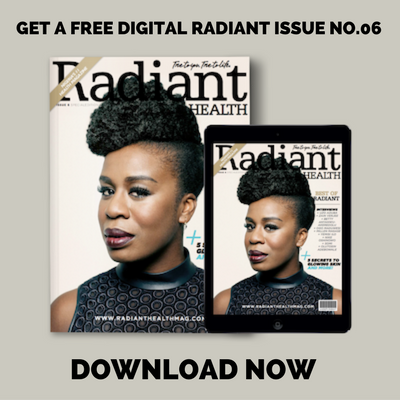 We Love Wiki Loves Women
Wikipedia is the world's largest encyclopaedia with information crowd sourced from global knowledge and individual experts. Though information is vetted and edited on this online-accessible database, that doesn't mean it's not biased. According to Mr Olaniyan Olushola, President of Wikimedia User Group Nigeria (WUGN), only 16 percent of African women biographies are available on the platform – and aren't as comprehensive as they could be.
To ensure African female voices and stories take the stage they should always have had, Wikipedia has developed the "Wiki Loves Women" campaign to increase pan-African women's coverage. The starting points for information gathering are Nigeria, Ghana, Cote d'Ivoire, and Cameroon. A partnership with Radio WFM 91.7 is set to identify women who should have encyclopaedic entries and to highlight the stories that already do. You have to love that; we certainly do.
***
The Terrors of Tetanus in Nigeria
You may not know it, but the World Health Organisation has been working to eliminate maternal and neonatal tetanus across the globe for nearly three decades – and in some parts of Asia, terrific strides have been made. But, it's still present throughout Africa, including Nigeria and it's a killer that can easily be prevented. This bacterial disease can affect anyone, but it severely affects newborns that often contract it at birth due to unsanitary delivery environments.
Oyo State has one of the highest rates of infantile infections – due, in large part, to the lack of medical maternal care during pregnancy. Vaccinations are available for tetanus and form part of neonatal health care visits and treatments, but many women opt to deliver at home and never see a health professional during their pregnancies. If you haven't had a tetanus vaccination in the past ten years, please remember that you're at risk, whether you're pregnant or not.
***
Could a Cup of Coffee Extend Your Life? 
It's possible. For years, coffee has had a bad rap due to studies undertaken during decades when coffee drinkers were also regular smokers. As more people have turned away from cigarettes, the benefits of coffee are beginning to emerge – and the latest is the effect its caffeine may play in extending the life expectancy for women with diabetes.
Yes, women. The same doesn't apply to men. Research presented at the European Association for the Study of Diabetes shows that coffee offers some protection for women with diabetes – and caffeine, in general, has some positive effects, depending on how you consume it. "Higher levels of caffeine consumption from coffee were associated with a reduced risk of death from any cause, particularly from cardiovascular disease; while women who consumed more caffeine from tea were less likely to die from cancer." Wow, time for a cuppa, isn't it?
Like what you're reading? Sign up for our free newsletter and never miss a post! Plus get a FREE digital version of our Issue No.10 with sign up.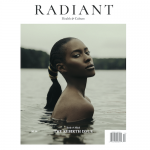 Leave a Comment