Radiant News Digest: Nursing Mothers Not Receiving Care But Not Allowed To Leave
By Radiant Health
Not Receiving Care, but Unable to Leave
In Abia state, the Thomas Reuters Foundation has uncovered the shocking story of nursing mothers that are unable to leave the maternity ward at Umuahia Federal Medical Centre – even though they've officially been discharged by overseeing doctors. These mothers are officially known as Awaiting Bill Settlement (ABS) patients, they're not allowed outside of the hospital until their bills are settled. Some babies are crawling before they leave the hospital facility.
While the hospital does forgive some debt, its financial hands are tied in many cases. They need money to continue operating. Still, some of the mothers locked inside the hospital are the only breadwinners for the family and are stuck in a catch-22. If you're concerned, you can reach out to the Umuahia Federal Medical Centre through their Facebook page.
You Really Do Need Your Beauty Sleep
Women have an excuse to sleep in (though few have a chance to exercise it). And, it's because our brains are more complex than men's. In general, women tend to use more of their brain and need more sleep to allow for those connections to recover. Of course, we only need about 20 minutes extra, but that's a reason to hit the snooze button, isn't it?
In case you're wondering, you can also call it beauty sleep as enough sleep will make you appear more youthful as cells have a chance to repair themselves as you rest. So go on, get to bed early tonight; the benefits are multifold.
Time to End Girl-Child Marriages in Nigeria
A technical working group has been established by the Federal Government to develop policies and legislation that will officially end underage marriages in the country. This may be the biggest step forward since The Child Rights Act (2003) formally set the legal age for marriage at 18 years old. Laws notwithstanding, approximately 43 percent of Nigeria's 10,000,000 girls are married before adulthood. Around 17 percent are wed before the age of 15.
There are a variety of reasons that girls are married young in the country. Drivers include traditional practices as well as poverty and lack of education – sometimes the schools are so bad and household income so low that it families have little choice. Girls Not Brides is working to give teen girls the ability to develop into women before marriage. You can get involved with their campaigns or donate if the cause crosses your heart.
Vitamins or Exercise? Which Is Better for Pregnant Women?
Everyone wants to give their babies the best start to life. And, for years, the medical community has been advising pregnant women to take plenty of vitamins and to lay off cardiovascular exercise, especially late in the pregnancy. But new research suggests it's better to exercise than spend money on vitamins – even though these two recommendations aren't necessarily linked.
Information published in the journal Drug and Therapeutics Bulletin reports that pregnant women are wasting their money on multivitamins as the benefits of most vitamins are unsubstantiated. Pregnant women should still have folic acid and vitamin D, but the others may be a waste of money. And, the American Journal of Obstetrics & Gynecology reports that exercise isn't necessarily linked to pre-term pregnancies. It is, however, tied to lowered complications and healthier mums and babies.
Pregnant women should always consult their doctors and health care team directly for recommendations. While you can bring new research to light, you don't want to jeopardise your baby's health based on factors that might not apply to you individually. Take it seriously and speak to your doctor before making any changes.
WHO to Help Nigerian Health Care?
Nigeria is looking towards the World Health Organisation (WHO) for assistance in reforming its health care systems. This week, Professor Isaac Adewole, the Minister of Health, meet with Dr. Matshidiso Moeti, the WHO's Regional Director for Africa.
While the WHO didn't commit any money to Nigeria's health care sector during this visit, Dr. Moeti pledged commitment towards support, sharing experience, and capacity building. More importantly, Dr. Moeti shared her belief that Nigerian health is essential to African health, and it's time to start getting it right. Together, the Ministry of Health and the World Health Organisation are collaborating to make workable Universal Health Coverage a reality.
Women Can Be Criminals Too
Women are known as carers across the world. And, as women, we're more likely to trust other women – even when they're strangers. At least, we're more likely to trust them than men we don't know. Sadly, women play a role in crime syndicates – especially those involving the abduction of children. Nigerians were reminded of the need to exercise caution as a woman from a Benin child abduction syndicate was taken into custody in Lagos.
The unidentified woman was caught while attempting to abduct a child on her way to school in Lagos. According to the confession of Benin kidnapping syndicate, 28 different women were charged with the abduction of targets for the purpose of selling these children outright (meaning that they're not held for ransom). The government must crack down on such activities. In the meantime, mothers should warn their children that women can be criminals too.
New Research Predicts the Likelihood of Hot Flashes in Menopause
Researchers from the University of Pittsburgh Graduate School of Public Health have released findings suggesting that women will experience hot flashes linked to menopause in different ways. While the study was only conducted in the United States, it does offer insight into what women should expect as they age. And, as 75 percent of women experience hot flashes during menopause, you'll probably want to take note.
In general, black women should expect to experience these symptoms – unlike Chinese women, who are less likely to have hot flashes. Obese women and those in poor health should expect to feel the symptoms of menopause earlier while thinner women are likely to deal with symptoms later on. Interestingly, the study also found that black women typically fall into the last group. While the findings are interesting, there's a lot more research to be done – especially with regards to managing hot flashes based on the differing experiences.
Like what you're reading? Sign up for our free newsletter and never miss a post! Plus get a FREE digital version of our Issue No.10 with sign up.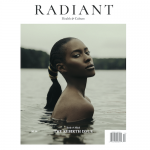 Leave a Comment