Coconut Granola Bars
By Abby Soetan
Published: April 29, 2015
Healthy Eating
This coconut granola bar is ideal for busy morning breakfasts and on-the-go snack anytime of the day. It's simple with easily available ingredients. Try it today!
Ingredients
1 cup oats
½ cup flaked coconut (unsweetened)
¼ teaspoon cinnamon
Olive oil cooking spray
¼ cup honey
½ cup coarsely chopped nuts (cashews, ground nuts, almonds, pecans, etc)
Instructions
Preheat oven to 325F. Spread oats on a baking pan and spray lightly with the olive oil spray, and then toast the oats for 20 minutes until lightly browned.
Remove from oven and transfer to a bowl. Add nuts, coconut and cinnamon
Place honey in a saucepan and bring to boil over medium heat then simmer for 5 minutes on low heat
Pour honey over dry mixture and stir till completely combined
Lightly spray a baking pan with oil and spread granola mix evenly into the pan
Place in oven and bake for 20-25 minutes then cool for at least 1 hour
Store in a tin or container
https://www.radianthealthmag.com/healthy-eating/coconut-granola-bars/
Never miss our delicious healthy recipes! Join our free weekly newsletter and get a bonus 10-day guide to a lean body, clear skin and radiant glow! Download your copy here.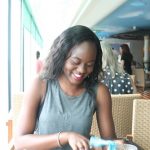 Leave a Comment