Recipe: Heartwarming Catfish Pepper Soup
By Abby Soetan
Published: March 31, 2015
C atfish pepper soup is a delicious comfort food that is very easy to prepare. It is also known as "point and kill" because of how the catfish is bought at local markets: you select your desired fish by pointing at it and it is killed and prepared for you. Catfish also has tremendous nutritional benefits such as low calorie content, high healthy fatty acids and high protein content.
Ingredients
1 catfish (cleaned and cut into 4-6 pieces)
3 cups water
1 small habanero pepper (chopped)
1/2 small onion (chopped)
1 seasoning cube
1 tablespoon pepper soup spice (can be found at a local market/ African market)
1 tablespoon ground crayfish
1 basil leaf
Salt to taste
Instructions
Soak the fish in a bowl of ice cold water 3 minutes before cooking to prevent the fish from falling apart
Put fish in a pot over medium heat and add water
Season with seasoning cube, salt, onions, pepper and crayfish. Boil for 10 minutes
Add basil leaf and pepper soup spice. Boil for additional 3 minutes
Serve hot
https://www.radianthealthmag.com/healthy-eating/catfish-pepper-soup-recipe/
Like what you're reading? Sign up for our free newsletter and never miss a post! Plus get a FREE digital version of our Issue No.10 with sign up.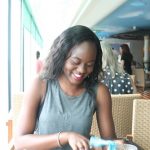 Leave a Comment