Don't Worry! Vegan Diets Are Safe
By Radiant Health
Published: December 9, 2016
RH Weekly News Roundup –9 December 2016
Osun Leaders Take a Stance against FGM
Female Genital Mutilation (FGM) is technically illegal in Nigeria, but that's not enough to prevent it from happening throughout the country. The practice offers no physical or emotional benefits and often leads to lifelong complications, infection, and even death. And, that could include the death of any children not yet conceived.
Osun reportedly has the highest incidence rate at a whopping 76.3 percent. Ekiti, Oyo, Ebonyi, Imo, and Lagos states follow this lead. This could change, however. Recently, Osun's first lady has gotten behind the movement to end this practice. At a recent event, traditional and political leaders pledged to desist from the practice of FGM within their families in an attempt to lead from the front. Let's hope it works!
***
HIIT Training on the Rise (but It May Lead to Incontinence)
Uh-oh. The favourite fitness routines of many may need to be put on the back burner for awhile. High-Intensity Interval Training (HIIT) has taken the world by storm recently. The health benefits of such exercises include increased metabolism and a huge expenditure of calories in a short space of time. But, it may also lead to early incontinence. Moves associated with certain HIIT exercises put a lot of pressure on the pelvic floor which can lead to incontinence.
Activities like cross-fit are likely to cause the most damage. If you really can't imagine life without your cross-fit class, be sure to do your Kegel exercises to counteract the pressure and strengthen the muscles in play. Alternatively, you may want to spend more time in spinning class or developing HIIT swimming exercises – both are better for your pelvic floor.
***
Protecting Vulnerable Women's Rights
The Internally Displaced Peoples (IDP) camps in northern Nigeria are no fun. Food and medical supplies are scarce – and tensions run high given the state of affairs that lead to the displacement of millions from their homes. For the vulnerable women in the camps, it can be downright difficult to survive. Preying on this situation, a few of the men sent for protection took advantage of their positions, exchanging sex for food or resorting to rape.
Human Rights Watch blew the whistle on these activities a few months ago. When President Buhari heard of these abuses, he sent an investigation team. As more women officers entered the camp, the women revealed their stories. And, we may see justice done in these cases; ten officials and civilians have been arrested as a result. Hopefully, this highlights both the prevalence of abuse and the desperate situation in the camps so the relevant parties can continue to address the issues.
The United Nations is calling for US $1 billion to deal with the humanitarian crisis in 2017. Already, more than 2.6 million people have been displaced, and at least 20,000 have been killed. These estimates may be minimums – and the number is expected to grow.
***
Don't Worry! Vegan Diets Are Safe
You've probably heard the horrifying stories of babies admitted to hospitals for severe malnutrition. It happens every day throughout Africa. (If there were more medical facilities in the Nigerian north, we'd hear even more of these reports.) But, we're actually talking about parents in developed countries that choose to put their children on a strictly vegan diet completely devoid of any animal products.
While it may be difficult for Africans to understand anyone that chooses an animal-free diet, it does happen. And, it is remarkably healthy claims new studies. But, there is a caveat; you'll need to watch your iron, zinc, iodine, calcium, vitamin D, and vitamin B-12 levels. It's possible to add fortified foods and vitamins to ensure a healthy balance. And, if you can't get these, it is best to include some animal products for maximum health.
***
Will We See the End of HIV/AIDS Soon?
HIV/AIDS has been an extreme problem throughout the African continent for the past 30 years. And, it may become a bigger one still. According to global health agencies, several African countries run the risk of a drug-resistant strain of HIV cropping up. Nigeria is amongst those countries. Similar to drug-resistant TB, this new strain could re-impose the death sentence HIV once was. Why? Failure to continue with anti-retroviral (ARV) treatment after.
But, there is a positive in the war against HIV/AIDS too. Last week, South African clinical trials began on a vaccine that may prevent HIV/AIDS infections. Following a partially successful test in Thailand, the South African trials will offer the vaccine to 4500 sexually active men and women. If it achieves more than 50 percent efficacy, additional development (and hopefully a roll-out) will follow. But, we need to wait another four years for release of the results.
Meanwhile, Nigerian Professor Maduike Ezeibe claims to have made advances towards a cure. He published the results of his finding, "Assessment of Antiretroviral Effects of a Synthetic Aluminum-magnesium Silicate," in the British Journal of Medicine & Medical Research. However, his research is, as yet, unsubstantiated.
Like what you're reading? Sign up for our free newsletter and never miss a post! Plus get a FREE digital version of our Issue No.10 with sign up.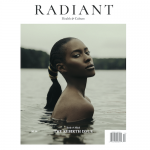 Leave a Comment