Fighting for Good Health at Ground Level (Literally)
By Radiant Health
Published: November 2, 2017
RH Weekly News Roundup – 3 November 2017
Fighting for Good Health at Ground Level (Literally)
AAnyone who's spent time in a house with dirt floors knows just how much trouble they can be. But it's more than just mud when it rains and rats scurrying into the corner. Dirt floors also contribute to acute childhood diarrhea as well as harbouring parasites and bacteria, some of which can be lethal indeed. But, the cost of laying concrete is prohibitive for almost every family that lives with dirt floors.
One Rwandan startup which began at Stanford University is working to change all that. EarthEnable has launched an initiative and sustainable flooring alternative that costs 75 percent less than concrete – with all the benefits. As a result, they're able to reduce the incidence of childhood diarrhoea by 49 percent and parasitic infections by 78 percent. EarthEnable's co-founder and CEO, Gayatri Datar, estimates there are 300 million homes with dirt floors – and she aims to pave them all. Want to get involved? Reach out to the EarthEnable team or donate through their website.
***
Are We or Aren't We Afraid of the Plague?
Since August, the island of Madagascar has reported over 1300 cases of the plague, and the death toll has risen to 128. Plague is nothing new to the country which experiences smaller outbreaks annually. And, indeed, the first decade of the 2000s recorded 21,725 cases of plague across 16 countries. But, the world appears to be bracing for a dangerous spread of pneumonic plague. How worried should you be?
Nine African countries have escalated their alert status, including those with direct flights or sea routes to Madagascar. But, as yet, there have been no reported cases to hit the African mainland from the island nation. Global media are braced for reports, and experts say that the worst is yet to come – but the World Health Organisation has not issued any travel warnings. So, while you may not want to visit Madagascar at the moment, you don't need to worry. At least not yet.
***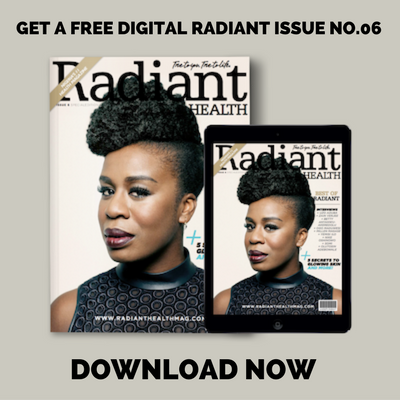 Over Half of Nigerian Women Have Sex before 18
 A national Nigerian survey reveals that some 51 percent of Nigerian women have sex before their 18th birthday according to statements made by the Lagos State Commissioner for Health, Jide Idris. This isn't much higher than the 44 percent of females between the ages of 15 and 19 that report sexual activity in the United States.
However, it appears that women in Lagos are bucking the trend. According to Mr Idris, only 24.2 percent of women in Lagos State report sexual experiences under the age of 18. Though the headlines are keen to report this as a high number, it appears Lagos women may be a bit more conservative than others. Perhaps, as the Health Commissioner suggests, it is due to social factors including increased education and a growing aversion to teen marriages.
***
 Want to Conceive? Red Wine Might Be the Ticket
 You're probably thinking that red wine will put you in the mood – and it might just. But, that's not what researchers considered when they studied the effects of red wine on ovaries and egg production. And, it appears that the correlation between the two is positive – as long as you stay within the boundaries of moderate wine consumption.
Scientists at the Washington University School of Medicine in the US studied the effect of alcohol on the ovarian reserves of women aged 18 to 44 years. Reserves, here, refers to the capacity to produce healthy egg cells. In any case, it appears that hopeful mothers who regularly consume red wine (but still less than six drinks a week) have better reserve numbers. And, it may just put you in the mood.
***
Strength Training Cuts Death Risk (Even When You Do It at Home)
There's good news and more good news about strength training for women. Every day, there are new reports (and Instagram inspiration) suggesting the benefits of strength training on women's appearance. Studies show that this type of exercise can cut your risk of premature death. And, you don't need to go to the gym to reap the benefits either.
According to a new study which observed over 80,000 adults over 30 years old (in Europe), those that participated in strength training at the gym spend an average of 60 minute weekly in this type of exercise, while home exercisers averaged 50 minutes. Both, however, received the maximum benefits – a 20 percent risk reduction for death overall and a risk reduction between 24 and 27 percent for cancer-related deaths. Isn't it time you checked out fitness pages?
***
Food Pesticides May Harm Pregnancy Chances
 It's true, but before you panic, the study that uncovered the links is limited in scope. Researchers at the Harvard T. H. Chan School of Public Health examined the effects of the fruits and vegetables that tend to have the highest levels of pesticide residues against the likelihood of falling pregnant. But – it only examined women undergoing IVF treatments.
Women who consumed two or more servings of foods with high pesticide residue were 18 percent less likely to fall pregnant and 26 percent less likely to have a live birth than women with the lowest exposure. But, the scientists have made it clear that the results don't translate outside of the IVF sphere – though they may be suggested. Further studies must be undertaken, in the meantime, remember to wash those fruits and veg before eating them… just to be on the safe side.
Like what you're reading? Sign up for our free newsletter and never miss a post! Plus get a FREE digital version of our Issue No.10 with sign up.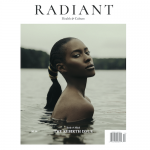 Leave a Comment