Nigerian Doctor Delivers the Same Baby Twice
By Radiant Health
Published: November 4, 2016
RH Weekly News Roundup – 4 November 2016
Nigerian Doctor Delivers the Same Baby Twice
You've never heard anything as amazing as this! (We promise.) A Nigerian doctor working in the United States delivered the same baby twice – 13 weeks apart. When it was discovered that baby Lynlee Hope had a tumour, Dr. Oluyinka Olutoye performed an incredible feat of surgery to save the baby's life. He led a cesarean operation to remove the baby from her mother's womb at 23 weeks. He then performed surgery on the baby to remove the tumour before replacing her in her mother's womb.
Almost unbelievably, the child healed and developed normally. At 36 weeks, the same doctor delivered a healthy Lynlee Hope into her mother's arms. President Buhari has expressed an interest in meeting and congratulating Dr. Olutoye when he is next in Nigeria. We rather hope this spurs the Nigerian health care sector to reach its full potential within its borders.
***
Women and Children Rescued, but…
The Nigerian military rescued 38 women and children previously held by Boko Haram in Borno State this past week. Six insurgents were neutralized, and some fled with gunshot wounds. We certainly applaud the efforts to rid Nigeria of this terror, but…
… Human Rights Watch (HRW) is concerned about the growing number of reports of rape and abuse of internally displaced women by the Nigerian military and camp operators. At least 43 cases have been documented, to no avail. Many incidents remain unreported, possibly because women don't believe it's abuse when they consent to secure food for themselves or their children. Hopefully, the days of deaf ears are gone; President Buhari has called for the police chief and governors to investigate these horrifying claims. Want to know more about HRW work in Nigeria? You can volunteer or donate to their projects here.
***
Take a Look at the Bottle before Drinking
We've all heard the reports of fake medicines. And, we know there are those who turn towards herbal concoctions from traditional healers if they believe – or simply can't get what they need from licensed pharmacies. These practices, while common, aren't safe as the recent investigation in Delta State over the deaths of 13 people would strongly indicate.
And don't think you're off the hook because you're not sick. According to the National Agency for Food and Drug Administration and Control (NAFDAC), you need to be wary of the wines you drink this festive season. They have reason to believe bottles of spirits, gins, and wines have been tampered with. In the most severe cases, these tainted drinks could lead to liver, heart, or kidney failure. Make sure you examine the bottle every time – look for anything that appears to be open, tampered with, is off-colour, or has a questionable label. If you spot these, steer clear of the contents. (And remember, women are advised to stick to a one-drink maximum in any given day.) 
***
Family Planning Making Headway in Nigeria
Every year, 40,000 Nigerian women die in or from childbirth complications. Statistics place the country's maternal mortality ratio at 576 deaths out of every 100,000 live births. These are absolutely appalling figures. (In the United States, the maternal mortality rate is 18.5 out of 100,000.)
According to a new report released by Family Planning 2020, more than 1.6 million Nigerian women are now making use of contraceptives. This is a significant increase from the 570,000 women participating in preventative family planning in 2012. Estimates suggest this has saved the lives of 9000 Nigerian women. Much work remains to be done to ensure all women have access to contraceptives, only 2.3 percent of the poorest (compared to 21.7 percent of the richest) women receive accurate information and access to contraceptives in Nigeria.
***
Seek Treatment for Cancer, but Not at a Public Hospital
Nigeria's Minister of Health, Isaac Adewole, rightly points out that it's much easier to treat cancer in the early stages of the disease. Though cancer is never beaten, only sent into remission (which can, fortunately, last a lifetime), there are effective treatments to make this possible. Chemotherapy and targeted x-rays have provided many patients with excellent results.
But, Mr. Adewole has recently revealed that there isn't a single cancer treatment machine operating at any of Nigeria's public hospitals. That makes it more than a little difficult to seek appropriate treatment without paying exorbitant amounts. Though the Minster has plans to improve and rehabilitate cancer treatment centres, we all know just how stretched the health care sector is in the country. Isn't it time we started allocating 15 percent of the budget towards the health and well-being of Nigerians?
***
Malicious Malaria Back for another Sting
According to the latest reports, the Malaria epidemic is back in full force. Hospitals and health care centres in ten states have been overwhelmed by the sheer number of cases presented to them in the past couple of weeks. At the Yusuf Dantsoho Hospital in Kaduna, for example, 2500 patients reported for treatment in the space of three days. Of those, 1500 were children. In other states, there are plenty of patients, but no doctors in sight.
If you notice any malarial symptoms (fever, headache, sweating, shaking chills, vomiting, or diarrhoea), make sure to report to a clinic or hospital as soon as possible. Of course, prevention is always better than a cure (especially considering that 90 percent of global malaria deaths occur in Africa), so check those mosquito nets frequently. Repair or replace nets as necessary, and don't forget about sprays and coils. There's no excuse when the health and safety of your family are on the line.
***
Lung Cancer Vaccine? How about Malaria?
Can you believe it? The United States Food and Drug Administration (FDA) has given the green light for clinical trials to begin on a lung cancer vaccine. The formula was developed in Cuba, and tests have already been run in Bosnia and Herzegovina, Colombia, Paraguay, Peru, and Cuba. If successful, we're one step closer to ridding the world of cancer.
Equally monumental is the possible vaccine that protects adults from the threat of malaria. We're not making this up; we may be able to inoculate adults against the world's second biggest killer. While it doesn't appear that a children's vaccine is as close to fruition, the Lancet Infectious Diseases study, suggests this vaccine could be available two years after successful trials. Let's get to work!
Like what you're reading? Sign up for our free newsletter and never miss a post! Plus get a FREE digital version of our Issue No.10 with sign up.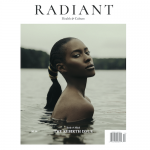 Leave a Comment