Is Nigeria A Terrible Place To Be A Girl?
By Radiant Health
Published: October 28, 2016
RH Weekly News Roundup – 28 October 2016
Nigeria Is a Terrible Place to Be a Girl
According to the Girls' Opportunity Index Report released by Save the Children, Nigeria is the ninth worst place to be a girl. Sure, they only looked at 144 countries, but that's still a terrible figure. It's hardly surprising that Nigeria didn't fare better. There are an extreme number of child marriages, frequent reports of rape on women of all ages, and even President Buhari claimed that his wife belonged to his kitchen.
The Girls' Opportunity Index considers five different aspects of female equality, including child marriage, adolescent fertility, maternal mortality, women MPs, and lower-secondary school completion. These are all aspects which the Sustainable Development Goals are trying to improve across the globe. Isn't it time you were part of the solution? Head over to OHorizons.com to learn how you can get involved anywhere in the world.
***
Make Time to Strengthen Your Pelvic Floor
You may have heard that you're meant to do Kegel exercises to strengthen your pelvic floor muscles, but you probably don't know how important these activities can be. Your pelvic floor muscles do more than make sex more fun. They work with your back and abs to maintain your core. And, you know how important that is for the way you look and feel.
Training your pelvic floor muscles can be tricky, but it's important to prevent bladder leaks, healthy baby delivery, and, yes, ensure you enjoy sex. There's a new Kegel trainer on the market, Elvie (which does rather resemble a bedroom toy), but it's rather pricey to get your hands on. If you've got the bucks, you may want to give it a try. But, you can always start with this tutorial from the Mayo Clinic. Why wouldn't you want to be stronger (and sexier when it counts)?
***
Does Nigeria Really Need Sperm Banks?
Dr. Amaka Theresa Emordi of the Obafemi Awolowo University, Ile-Ife recently released a statement that "Nigeria needs sperm banks to curb infertility and childlessness in and across the country." The motivation for this suggestion is that childlessness is forcing an increasing number of Nigeria women into bigamy to avoid the stain of not having children.
While sperm banks might alleviate the dehumanizing treatment women without children, it may be more important to accept that women do not need to have children and to promote adoption (through legal and ethical means) as an alternative for those that struggle to conceive. It is, of course, a complicated issue rooted in traditional values. But you may want to look at the resources of The Not Mom crew if you're concerned about this issue.
***
Wonder Woman Is a U.N. Ambassador
The United Nations recently revealed their choice of  Wonder Woman as Honorary Ambassador for the Empowerment of Women and Girls, and there are plenty of people that believe this is a bad move. It's not that women can't be superheroes; it's simply that her image is so far removed from the women and girl children that truly need an uplifting hand, a role model.
It's not that Wonder Woman shouldn't inspire girls to become the best they can be; it's just that there are numerous other, living role models that could be held up in her place. Africa especially could use some help towards empowering her women to take positions in government and the development of its policies to enable girls to grow up believing they can be anything they want to be. That's something the Women's Democracy Network is working on; isn't it time you checked them out?
***
Are You Drinking Too Much?
Recent data released by the National Drug and Alcohol Research Center at the University of New South Wales in Australia suggests that women are beginning to achieve some equality with men – just on an issue where we don't need parity. According to the figures, women are now likely to consume alcohol as much as their male counterparts, and this poses some problems.
Women are advised to have no more than one alcoholic drink a day and no more than seven in as many days. Men, on the other hand, have an upper limit of 14 drinks in a week. That's because of biological differences, not because of women's responsibilities in the home (or anywhere else). Increased alcohol consumption can develop into liver disease, brain damage, and breast cancer. That's not to say you shouldn't enjoy that glass of wine with dinner, only that you may want to take a look at how much you're consuming and whether you need to cut back for the sake of your health.
***
The General State of Health Care in Nigeria
It would be difficult to go an entire week without hearing about doctors on strike or the failing health care system in one state or another. A week? It's tough to make it through the day. It puts the people at risk and continues to strain the government.
This week alone, the United Nations Children's Fund (UNICEF) has urged Nigeria to strengthen its primary health care delivery in lieu of the recent polio outbreaks, the Nigerian Medical Association (NMA) released plans to protest non-delivery of the National Health Act, and, most worryingly, no movement appears to be underway to increase the health department's budget to 15 percent. You may remember that Nigeria hosted the African Union in 2001 when member states pledged to increase their budgets accordingly. Nigeria's health allocation remains under five percent while Rwanda has set aside 18 percent. It's definitely time to work for positive, lasting solutions in Nigeria; it will be difficult to imagine continuing this way indefinitely.
Like what you're reading? Sign up for our free newsletter and never miss a post! Plus get a FREE digital version of our Issue No.10 with sign up.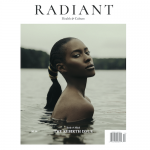 Leave a Comment