Women Beat Men Physically…When It Comes to Endurance
By Radiant Health
Published: December 16, 2016
RH Weekly News Roundup – 16 December 2016
What's Happening with Boko Haram?
It's difficult to believe that Boko Haram continues its terrifying attacks in the north of Nigeria. But they are. Recently, two suicide bombers detonated their bombs in the Maiduguri market. There are reports that the bombers were two girls under ten years of age; however, there are conflicting claims. Seventeen people were injured along with the deaths of suicide bombers and 54 others.
At roughly the same time, the Nigerian army released reports of the rescue of 605 men, women, and children during an operation in the Sambisa Forest. Though considered victims, the army is detaining the rescued persons for "investigation and interrogation." With any luck, the army will be able to defeat Boko Haram and restore peace to the area in the New Year.
***
Too Tired? Time for Some Spinach
It looks like too many women are suffering from iron deficiencies in their diets. According to the World Health Organisation (WHO), it's the most widespread nutritional disorder in the world. They estimate that more than 30 percent of the global population is anaemic – a condition caused by iron deficiency. In Africa, the prevalence rate is 46 percent.
Iron deficiency can result in cognitive impairment, decreased work productivity, fatigue, and a host of maternal (and child) issues. Considering that this affects so many people, and can seriously detract from a good quality of life, it's time to take a look at the best sources of iron in your diet. In addition to red meat, you'll want to tuck extra nuts, seeds, and legumes into your meals. You're also going to want plenty of spinach. It's really that good for you.
***
WHO Highlights Borno State Hospitals
The WHO has released scary statistics regarding the number of functioning hospitals and medical centres in Borno State. After seven years of fighting and terror in the area, only one-third of the state's hospitals are operational to any level.
Of the 743 health care facilities in Borno, a whopping 35 percent have been completely destroyed. On top of that, 29 percent are partially damaged. Those that are functioning do so with extreme limitations and little access to necessary supplies. The UN estimates that "75,000 children could starve to death in the region over the next few months if they do not receive humanitarian assistance." The appeal has gone out for more funding in 2017.
***
Women Beat Men Physically…
 …when it comes to endurance. That's right. You may not be able to lift as much as your man, but you will likely be able to hold weights for longer. Women can also run longer distances before fatigue sets in. Why? Our muscles don't tire as quickly.
Yep, that's right; a new study published in the Medicine & Science in Sports & Exercise shows that women can sustain physical challenges for longer, even if we can't compete in speed or strength. But, that doesn't mean you should push yourself to exhaustion; that won't help your body or the achievement of your fitness goals.
***
Universal Health Coverage Day 2016
Yes, there is such a thing. It occurs annually on 12 December, and it's a moment to reflect on the strides that must be made to ensure everyone has access to the best possible health care regardless of personal financial ability. Nigeria, clearly, has a long way to go before this goal can be realised. As it stands, a mere 4.5 percent of the FG's budget is allocated for healthcare.
Health unions marched through the streets of Abuja on Monday to highlight the need for greater funding and attention to the issue of healthcare in the country. There are plenty of ways you can lend your support to the cause, no matter where you are in the world. Check out the work of the Universal Healthcare Coverage Coalition or follow #HealthforAll on Twitter.
***
What Does the 2017 Budget Hold for Nigerians?
President Buhari presented the 2017 budget recently. Many have questioned the Federal Government's need to borrow funds to drive growth and cover expenditure. But, one of the biggest questions is whether the FG will ever reach its target of 15 percent spending in the health sector.
Currently, there is N87 billion set aside for the Ministry of Health. Another N51 billion is earmarked for capital expenditure. That's from a total expenditure budget of N7.298 trillion. Clearly, it's not enough. So where is the government planning to spend its money? You can read the full budget speech here.
Like what you're reading? Sign up for our free newsletter and never miss a post! Plus get a FREE digital version of our Issue No.10 with sign up.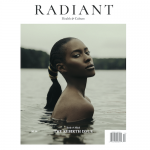 Leave a Comment